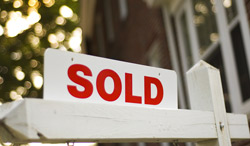 30 years of negotiating experience, thorough knowledge of the market, and effective marketing strategies are what Greg Glassman is here to offer you.
Through his three decades of experience with everything from high-end luxury homes to single family units, negotiating the best deal for his clients has always been his bottom line. Throughout his career Greg has been able to stoutly indicate market trends and relay that information to his clients. His wide network of resources accumulated over the years play to his clients' advantage in making a quick and concise transaction.
Programs like Mobile Me that allow Greg to reach out to the technological buyers are one of the ways he implements contemporary marketing tactics. Patrons who drive by the property and wish to receive more information text a posted code leading to his website and giving him access to contact information resulting in leads. This is just one of the many marketing tactics that Greg has invested in for his clients.
Fortified with his years of negotiating experience, thorough knowledge of the market, and implementation of current marketing programs, Greg Glassman is here to help you be successful in finding the best investment possible.

Technology Advantage
Technology is a part of the growing real estate industry. Greg has invested in efficient technological strategies to make sure your property is seen on every platform available. ListHub is one of the many online tools he utilizes which allows Greg to stream information about your property to hundreds of different real estate sites including Zillow, Realtor.com, Trulia, and hundreds more. Broadcasting your listings to every possible buyer permits the quickest and most successful transaction.