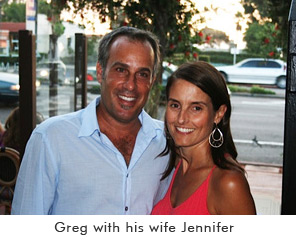 I began my real estate career in 1984 at the ripe old age of 23, when I quickly obtained my license and began to work for a legendary San Diego broker Saul Klein.
In the same year interest rates were between 13% and 14% and I was able to buy my first investment property, two houses on one lot in Mission Hills… the best part about that deal was I did it with "no money down". The property was a huge fixer upper and it gave me hands on experience at building "sweat equity". I paid $132,000 and I still own that property today.
Needless to say at an early age I was hooked on investment real estate and wanted to leverage that by working in the commercial sector.
I took advantage of great training and education at Marcus & Millichap and then at Commercial Investment Services. Young and energetic, I was a cold calling machine; earning commissions, and learning the art of negotiations.
Selling investment real estate was challenging and lucrative until the Tax Reform Act of 1986 was enacted, when the Passive Loss provision was taken away from investors a huge paradigm shift occurred. These were turbulent times and the Savings and Loan crisis was knocking at the door.
Through the late 1980's into the mid 1990's I continued to cut my teeth by helping clients buy, sell, and fix small investment properties in the older metro neighborhoods of San Diego.
In 1992, S & L crisis in full swing; I was able to become a "preferred broker" of World Savings & Loan. My job was to liquidate the bank owned properties, located all over San Diego County, so it gave me an opportunity to learn different markets and the art of selling residential real estate.
In time my love of residential real estate started to blossom and so did my appreciation for architecture. So, I bought and restored a beautiful Mission Hills 1917 Craftsman style home with a wraparound covered porch.
In the mid 1990's I was looking for a place to work with like minded individuals. I wanted to hone my residential marketing skills but still work with investors. Enter Scott & Quinn real estate in Mission Hills; it was perfect. Jim Scott, the owner broker, quickly became my mentor and friend. His little shop provided me the right balance of market presence and synergy for over 15 years.
I've successfully sold millions of dollars of residential real estate. I've sold homes in Rancho Santa Fe, La Jolla, Del Mar, Point Loma, Mission Hills, University Heights, North Park, Kensington, Mount Helix, Encinitas, Cardiff, Carlsbad, Pacific Beach, Ocean Beach, and Mission Valley, just to name a few.
I've been fortunate to sell properties designed by some of the most sought after and renowned local architects such as Homer Delawie, Lloyd Ruocco, and Henry Hester.
In 2014, I joined Ascent Real Estate the largest independent real estate office in San Diego. I'm happy to spear head the opening of the newest office in La Jolla.
After 30 years in Real Estate I still look forward to providing no‐pressure, responsive broker representation; always putting my clients' interests first. I pride myself on being a great listener, and a tenacious negotiator with a tremendous amount of local knowledge and experience. Let me know how we can help you!